Joined

Nov 8, 2001
Messages

4,992
Points

38
Location
Info on these is scarce, but I was wondering what anyone out there may have. Anything is going to be a big help, as I just got my body home today, and plan to do a full restoration on it.
Following is all I know at this point.
I had seen an orange one in the late 90's at NAtionals, and John Glancy's blue one. In 2007 at the Nationals my son saw John's, and I decided I should have one. Who can resist?
I found one a little over a year ago, and finally got it home today.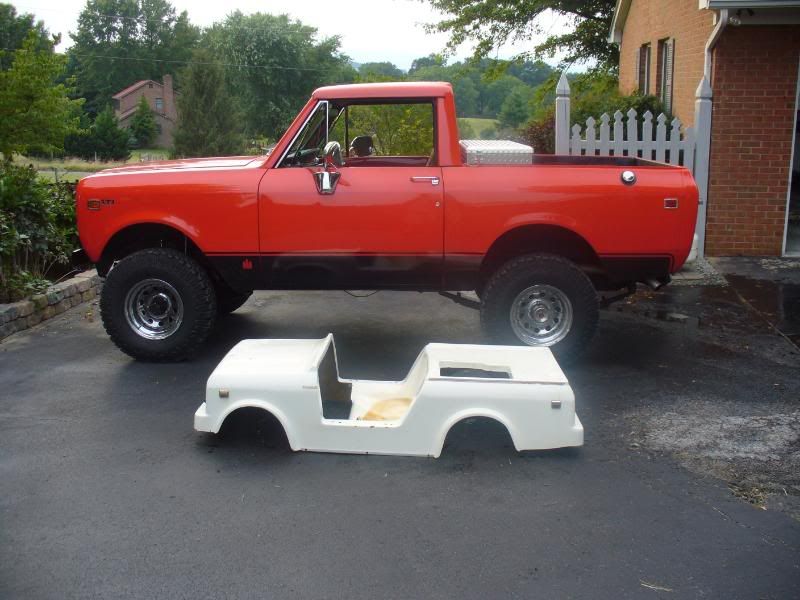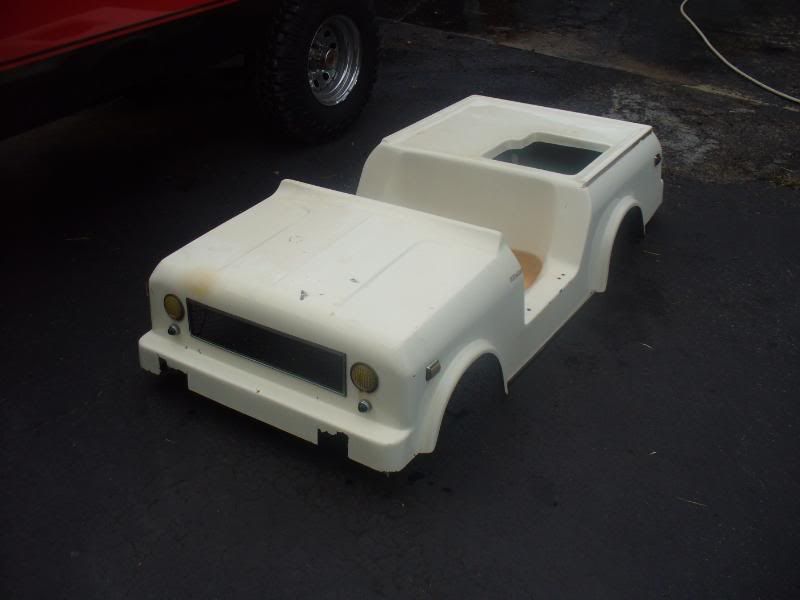 It's rough around the edges, but it
is
one of them! The lights and wiring look legit, and the white paint is the original from what I can tell. I don't know if the lights are factory installed for sure, since the two scans of literature I have don't show them.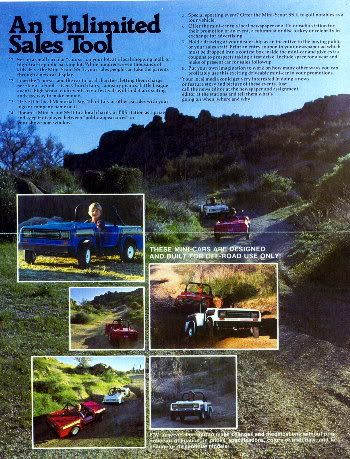 So, can anyone confirm/deny if the lights were born there, or added as a parade wow-factor? This Scout was supposedly a Shriner's parade kart in it's former life. I guess it's possible that they ordered 6 or 8 with the lights added, and the manufacturer did it for them. I dunno.
At this point, I plan to fill in the grill and lights, and notches where the bumpers came out through the body. I want to build it as closely as possible to what the blue one is, but mine will not be blue. I will make the decals to replicate all that are on the SSII's like John's, and those i the ads above. UNLESS someone can prove that these were made earlier than 1980, and lighting was optional, making these mods a legit thing.
I've found this site:
http://www.jrcentral.com/index.html
Which seems to know a lot about these type vehicles. When I contacted him about the Scouts, he seemed very interested to learn more about them, but had never heard of or seen any of them prior to my email.
Guys, any info you can give me will get us on the road soon, so it can be ME in a similar pic to this.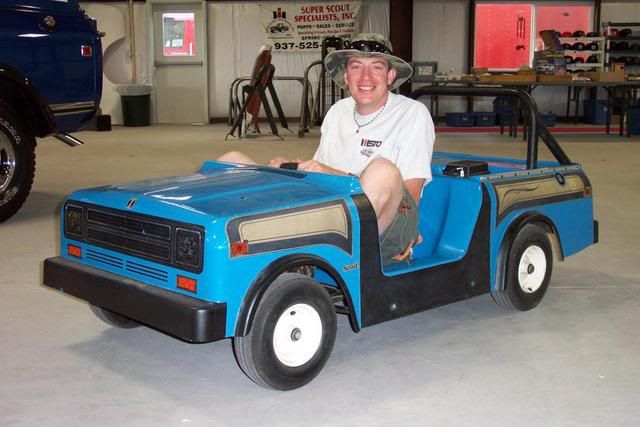 THANKS!