Joined

Apr 25, 2007
Messages

338
Points

0
Location
After the 2007 mud drag season my wife decided she was done driving my trail scout in the powder puff heats. She wanted her own vehicle and she wanted to race in the main event.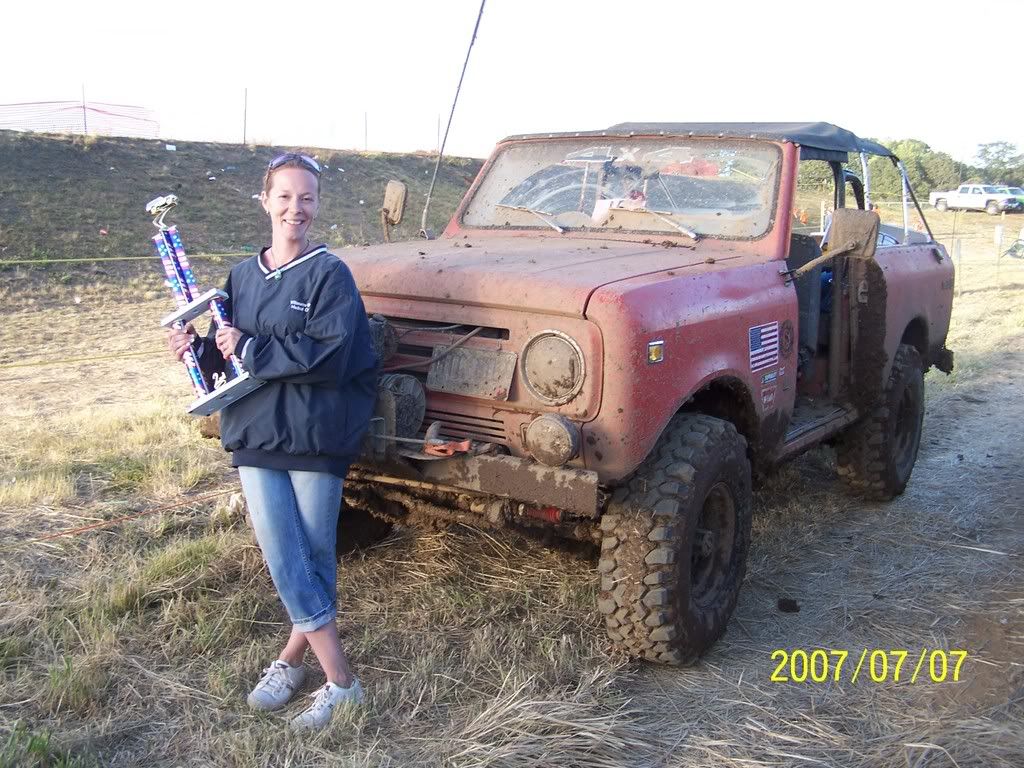 So I started looking and came up with this $400 1977 Scout II.
I started brain storming and the wheels slowly started turning. I had aquired a Dodge 440 earlier in the year and I figured it could be transplanted into a scout. After talking to Mike Mayben he confirmed that he had mated a few IH tailshafts and dana 20's to Mopar 727's. Since the scout already had 4" superlift springs I decided to really get crazy and do a spring over for an extra 4". I found a smoking deal on some 38.5 boggers so the extra 4" was a must.
I then reasoned that if I was going to raise a scout that high it should be wider. I new where I could get some 3/4 ton dodge axles with 4.10's and they were already sprung over. They had previously been hung in a scout, but had since been left to rust in my buddies back yard. I quickly took possesion and figured it was time to get started.