Joined

Nov 8, 2001
Messages

4,992
Points

38
Location
We've had this one in the shop for several weeks, now. I was waiting until we progressed past the point of "redoing" the previous folks' work before posting anything about it. The work was not really up to par, so we ended up redoing the floors and braces so we felt good about putting our name on it.
So, here goes.
The customer called us about his '77 SII project, and we took it on as a time/materials project. When he delivered it, we realized what we were dealing with. The aforementioned floors were bad enough to need to be taken out and redone, the rear half of the bed floor and rear sill were cut out, and there were a lot of missing pieces, rust that had been hidden under blobs of filler, etc. All in all, a sizable project lay ahead.
We immediately started by cleaning it up a little bit and getting the snow plow stuff and hood off, removed the top for access to the rest of it, etc.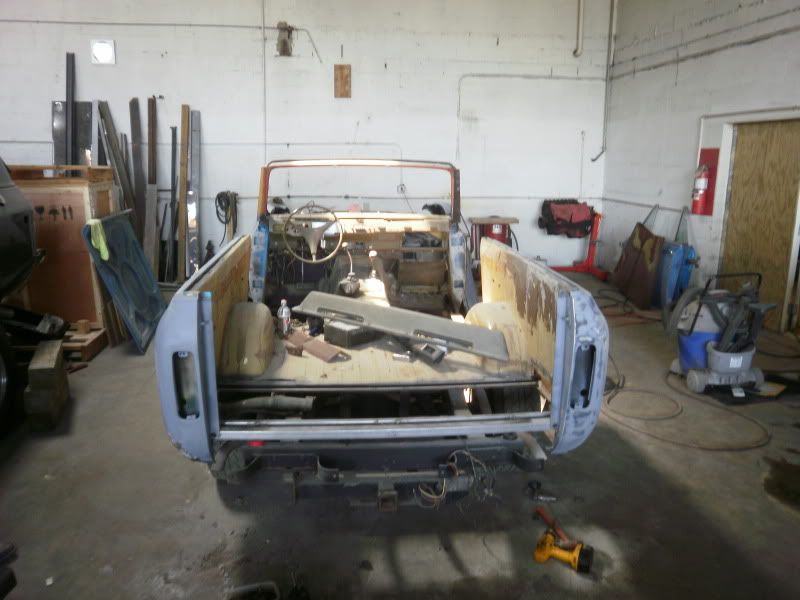 It ran after a carb rebuild, and sounded decent...BUT, when we pulled a valve cover...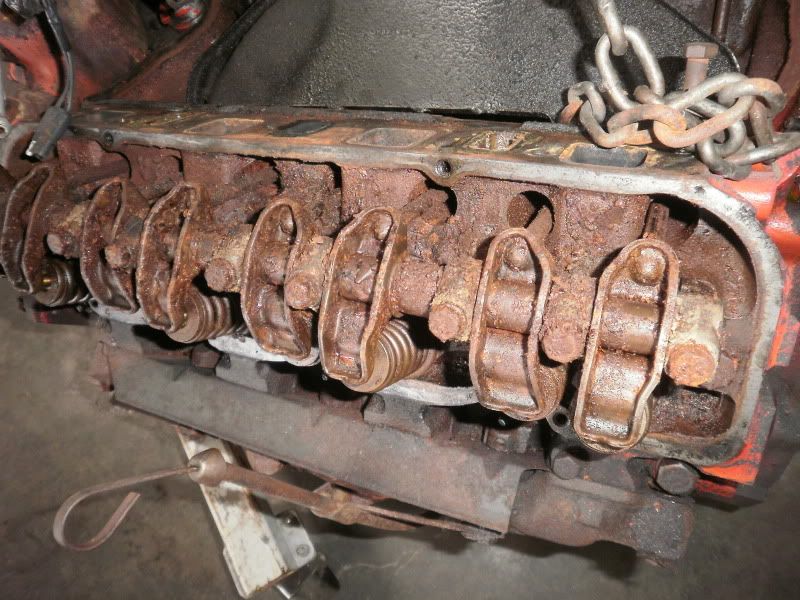 So while the search is on for a suitable replacement engine, we got to going on the body and chassis. We separated the two, and cleaned and sanded the chassis, and sprayed on some etch primer and Imron semigloss black, then replaced the shocks, brake hoses, spring bushings, calipers, rotors, etc. The chassis is sitting like this today: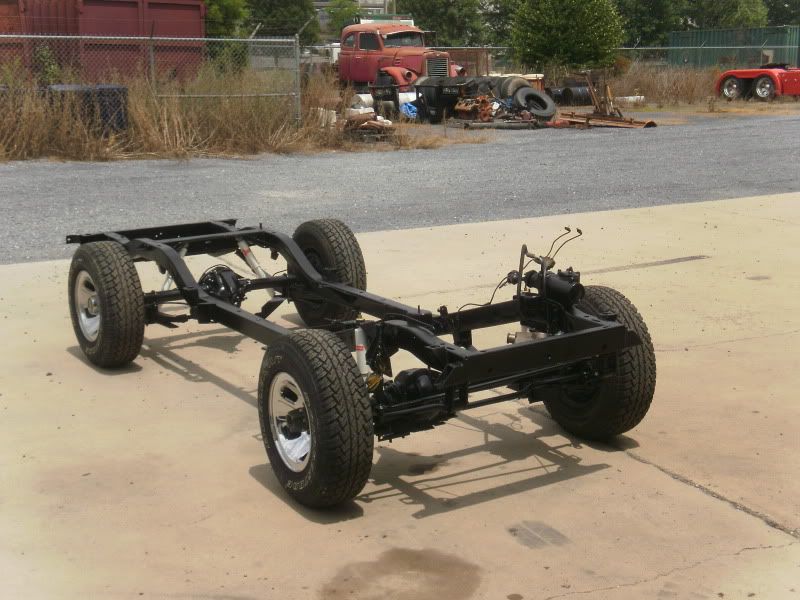 While the body got some TLC as well. We're replacing the left quarter and end cap, reattaching the right end cap to the quarter, floors of course, finishing up the rocker welding where the previous folks left off, etc. We have a new gas tank to install, and lots of other new stuff like carpet, A/C, refinished dash, POR-15 on all the inside, undercoating the underside while the body is off, etc, etc, etc.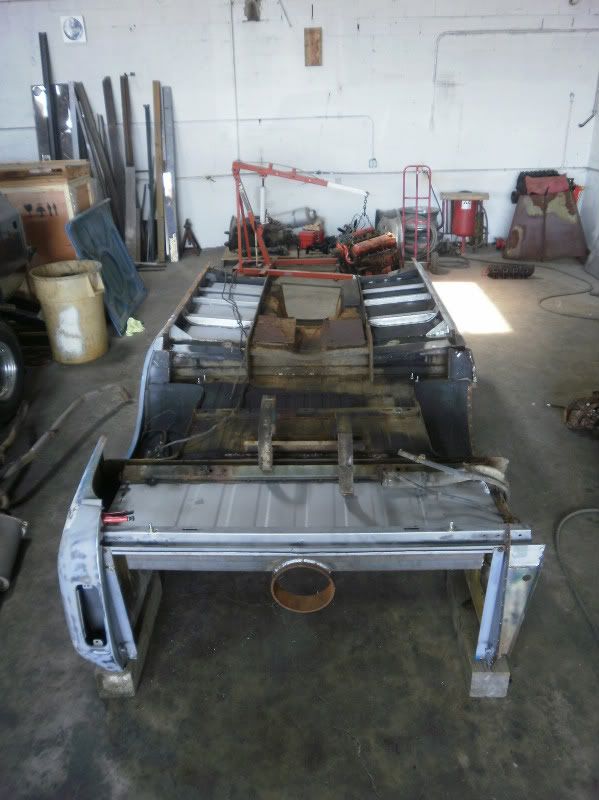 Patented Scoutco body flipperoo:
Lots more to come on this one, and I hope to be able to keep the thread updated as it goes on. My brother is working in the shop now, so things are happening at a reasonable pace.